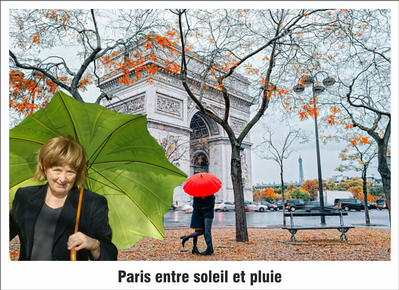 Born in the province of Turin, after having acquired her diploma at the Teaching Institute, Graziella Martina worked for two years as director of a reading centre.
Having then become a tenured primary school teacher, she moved to the capital city of the region in order to attend university, and went on to acquire a degree in Education specializing in Psychology. She taught at the Casati school, alongside the director Gianni Dolino, one of the promoters pioneering full-time in schools.
Being interested in the big social themes, she has worked in associations for women's rights and for the protection of minors. For many years she also carried out volunteer work in prisons, in support of the educators, not only with the aim of aiding those people to achieve an education or diploma, but also to help them become more aware and offer them the perspective of another chance at life.
She is passionate about travelling and going on adventures - her wandering spirit was perhaps inherited from her maternal grandparents, who emigrated to Argentina - she has visited a great many countries in different continents. She has gone on trips with the international hosting association, Servas, and taken part in the daily life of families both in Europe and outside its boundaries.
She later achieved a second degree in Foreign Languages and Literature - English and French - carrying out her thesis dissertation with Pier Francesco Gasparetto as supervisor, on the subject of the English writer Doris Lessing, who went on to become a Nobel Prize Award winner.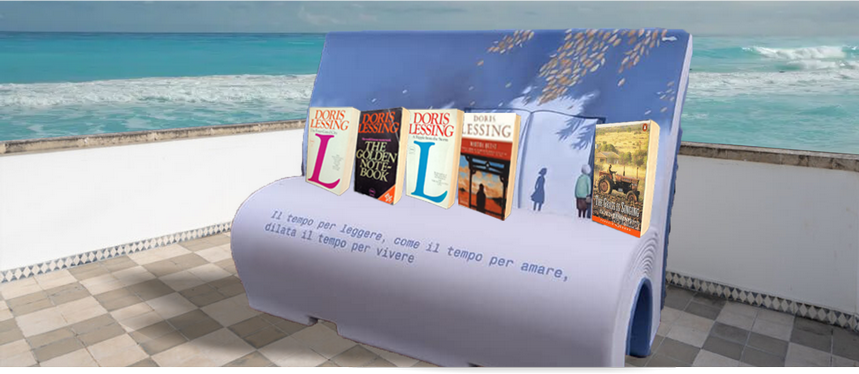 In London she began a collaboration with Chancerel, a publishing company for school books. Her book, its first edition dating back to 1996, was distributed in Europe, The United States, Australia, and elsewhere, and was conceived for teachers of Italian as a foreign language. She also collaborated with the publisher Rough Guides, for the drafting and updates of the tourist guide Italy in relation to the regions of Piedmont and Aosta Valley.
Having returned to Italy, she translated many of the travel books of great English and French writers for the publisher Ibis. Amongst them were, for example, characters such as Francis Galton, Rudyard Kipling, Arthur Conan Doyle, Richard Francis Burton, Charles Dickens, Henry Miller, Honoré de Balzac, Guy de Maupassant, Jules Verne, Prosper Mérimée, Flora Tristan and Hector Berlioz.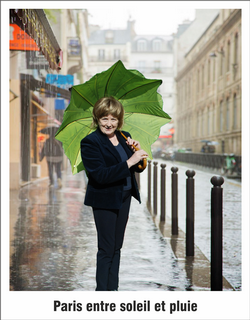 Amongst the reviews and citations of her work, are the words of Alessandro Barbero , Sandro Veronesi, Beniamino Placido and Guido Davico Bonino. Also Luigi Malerba wrote a very favorable comment concerning her translation of Prosper Mérimée.
She has also worked with travel magazines and taken part in radio programs on RAI 2 and RAI 3, the national Italian broadcasting channels. Her treatise on the French writer Colette was presented at the Eat Parade on RAI 2.
She is the author of two guides to unusual and fascinating destinations in Paris, and a guide to the lesser-known spots of London.
Works:
In Italia, Chancerel, London 1996
La Sindone e Torino, Alzani, 1998
Italy, Rough Guides, London 2001' (collaborazione)
Parigi città europea di charme, Ibis Edizioni, Como-Pavia 2007
Il mio apprendistato in cucina, Il Leone Verde Edizioni, Torino 2009
Londra controcorrente, Magenes, Milano 2012
Parigi controcorrente, Magenes, Milano 2017
Londra insolita e curiosa, Magenes, Milano 2019
Translations:
Francis Galton, L'arte di viaggiare, Ibis Como-Pavia, 1999
Rudyard Kipling, I profumi dei viaggi, Ibis Como-Pavia, 2000
Francis Galton, Piccolo manuale di sopravvivenza, Ibis Como-Pavia, 2001
Guy de Maupassant, La vita errante, Ibis Edizioni, Como-Pavia, 2002
Prosper Mérimée, Viaggio in Spagna, Ibis Edizioni, Como-Pavia, 2002
Honoré de Balzac, Viaggio da Parigi a Giava,
Trattato degli eccitanti moderni
, Ibis Edizioni Como-Pavia 2002
Arthur Conan Doyle, Il nostro inverno africano, Ibis Edizioni, Como-Pavia, 2003
Flora Tristan, Peregrinazioni di una paria, Ibis Edizioni, Como-Pavia, 2003
Jules Verne, Cristoforo Colombo, Philobiblon Ventimiglia, 2003
Richard Francis Burton, L'Oriente islamico, Ibis Edizioni, Como-Pavia, 2005
Henry Miller, Prime impressioni della Grecia, Ibis Edizioni, Como-Pavia, 2007
Hector Berlioz, Viaggio musicale in Italia, FBE 2006
Martha Gellhom, In viaggio da sola e con qualcuno (prefazione), FBE 2006
Richard Francis Burton,Viaggio a Medina e a La Mecca, Ibis edizioni Como-Pavia 2009
Charles Dickens, Di viaggi di mare, Magenes Milano, 2010